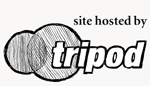 Where to Buy
How about Barnes & Noble

Or get it from an independent bookstore in your waters via Booksense.com
About Gus Openshaw's Whale-Killing Journal
Last summer, cat food cannery worker Gus Openshaw had a whale to kill. With a rickety boat and a heavily-restrictive whale-hunting license, he set out for the Caribbean to exact his revenge on the blubbery bastard that ate his wife, child, and arm.

After assembling a crew of misfits, he began his chase, and detailed in a blog his encounters with pirates, a small navy, an exotic island princess, and one very fat whale.

The blog is now being published (as an old-fashioned book) by MacAdam/Cage. Check it out on Barnes & Noble and in bookstores throughout the Seven Seas.
Scrimshaws

| | | |
| --- | --- | --- |
| | | |
| | This is a self-scrimshaw of Flarq, one of Gus's harpooners. Want to see more, shipmate? Go to the Scrimshaws page. | |
| | | |




What Folks Think of the Book

"Move over Melville! Outta the way, Ahab! In the world of obsessed whalers, Gus Openshaw and his crew of misfits (and that's being kind) are second to none as they chase a rogue whale across the Seven Seas – pursued by lawyers, pirates, several navies, and a tribe of Caribbean whale worshippers. Keith Thomson (author of the side-splitting novel Pirates of Pensacola) has done it again with this hilarious adventure of a bad-luck captain single-mindedly chasing the whale dubbed 'the Blubbery Bastard' to exact revenge for the loss of his wife, son and arm. Gus Openshaw's Whale-Killing Journal beats the classic Moby-Dick on every count—it's a lot shorter, has more amazing adventures, is far less likely to be assigned as school reading, and is much, much funnier."

— John "Ol' Chumbucket" Bauer, Co-Founder of Talk Like A Pirate Day and author of the book Pirattitude

For more, drop anchor at the Reviews page.